Schmeisser Werkzeugmaschinen - Stockist for used machines
Machinelist:
---
---
Trader Profile: Schmeisser Werkzeugmaschinen
---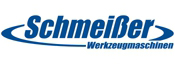 Contact Trader
---
Profile of Trader
Schmeisser machine tools welcomes you.
Let us invite you to our family run business, in which experience, tradition and innovation create a coherent corporate image.
We are your competent and reliable partner in high quality drilling, milling, turning and grinding machine tools, no matter if used or new, conventional or CNC controlled.
Our machines operate just as we do: efficiently and precisely. Responsible, conscientious action towards our business partners, colleagues and our environment is our priority. The Schmeisser team stands for competence, honesty and fairness. All this makes us a strong, world wide operating partner that is keeping its word.
Our 2.300 m² headquarters located in Guenzburg with its advanced workshop, warehouse and commercial spaces offer optimum conditions to meet all requirements of the highest customer satisfaction. The centerpiece is our master workshop with more than 500 m² and a 2-story high-bay warehouse system.
Used and new machine tools
Purchase and sale
Competent and comprehensive and consulting n including older machine types
Partial and general overhauling
Repair, inspection and cleaning
Spare parts and maintenance
Customized equipment of machines to meet your requirements
After-sale support and service
Fast and accurate business processing
Purchase of complete machinery stock (e. g. in case of company liquidations)
Financing
Transportation solutions and machine settings
Machine demonstration in our commercial spaces
Electric test reports
Search and find service: we will find your desired machine tool
We are looking forward to meeting you!
Schmeisser Werkzeugmaschinen
Owner: Ralf Schmeisser
Lochfelbenstrasse 2
D - 89312 Guenzburg
Fon +49 (0)8221 368 96 30
Fax +49 (0)8221 368 96 32
---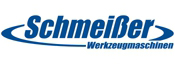 Schmeisser Werkzeugmaschinen
Lochfelbenstrasse 2
Contact Trader
Schmeisser Werkzeugmaschinen
Lochfelbenstrasse 2
89312 - Günzburg
Deutschland
08221-3689630
08221-3689632
info@schmeisser.net
www.schmeisser.net
Contact person:
Herrn Ralf Schmeisser 08221-3689630
---
---
Machine category
Bandsäge - horizontal · Bandsäge - Vertikal · Flachschleifmaschine - Horizontal · Leit- und Zugspindeldrehmaschine · Rundschleifmaschine - Universal · Staubabsaugung · Säulenbohrmaschine · Tischbohrmaschine · Vertikal - Bandsäge · Werkzeugfräsmaschine - Universal · Werkzeugschleifmaschine - Universal ·