Machinelist
bic brandner ingenieurbüro & consulting
---
---
Find your next single column vertical turret lathe here
The best single column vertical turret lathe for your needs
Lathes have stood the test of time in terms of reliability durability and ease of use. Their functions have broadened over time to include a wide range of uses on a large number of different materials. A single column vertical turret lathe is ideal for the rapid and efficient cutting of metal parts. In general turret lathes offer operators a high level of productivity with very little manpower required as they are often operated by jig mechanisms or Computer Numerical Control (CNC).
Used machines are a smart business investment
A single column vertical turret lathe is an extremely practical and cost effective investment for any metalworking business. The stability offered by the vertical turret is well suited to working on heavy or bulky pieces. Essentially a single column vertical turret lathe operates as a large-scale pottery wheel for metal. Although vertical lathes are extremely functional finding one that suits both your needs and your budget can be daunting. Check out LagerMaschinen for the best selection of used machinery.
Find the best in used machinery at LagerMaschinen
LagerMaschinen is your one-stop-shop for used machines. Shopping for machinery can be a tiresome process but shopping online using LagerMaschinen's user-friendly platform takes the hassle out of the affair. Search by price location or model and find your next single column vertical turret lathe or any other metalworking equipment you need and maximize both your time and money. Investing in used equipment is a smart move for any business owner!
Find a new heavy duty lathe at LagerMaschinen!
Use LagerMaschinen to easily find your next heavy duty lathe
The lathe is a versatile and functional addition to both a home or industrial business. Whether you work with metal wood or ceramics a heavy duty lathe can serve a wide variety of functions. Drilling cutting and shaping are just a few of the capabilities of this multi-functional tool. Investing in a heavy-duty lathe will enhance the efficiency of any workplace a wide variety of makes and models are available at LagerMaschinen.
A heavy duty lathe is essential to your workplace
Historically the lathe has been in use since the days of the ancient Egyptians. And it's no wonder that this versatile machine has maintained popularity for millennia: from jewellery making to woodworking and metal machining the lathe plays a crucial role in a wide variety of different commercial and industrial fields. A heavy duty lathe is a smart investment for those looking for functionality and longevity in their tools. Find your next heavy duty lathe on LagerMaschinen's user-friendly forum.
Save time and money buying used machines at LagerMaschinen
Smart investors have long known the benefits of buying used rather than new equipment. Buying used equipment has a number of advantages for both business owners and hobbyists alike. You can make the most of your budget by buying lightly used machines which offer the same high-quality at a fraction of the price. Maximize your business' efficiency and its budget by searching for your next heavy duty lathe at LagerMaschinen. This easy-to-use forum for used machines makes the shopping experience an easy and hassle-free process.
Find your next horizontal gear hobbing machine here
The best horizontal gear hobbing machine for you!
Hobbing is the most cost efficient way to produce sprockets gears and splines. A horizontal gear hobbing machine is a necessary piece of machinery for anyone requiring high production levels for their business. A horizontal gear hobbing machine offers both efficiency and accuracy. If you're in the market for a hobbing machine check out LagerMaschinen for a wide variety of used machines searchable by location and price. Find the perfect machine to suit the needs of your business.
Versatility is yours with a horizontal gear hobbing machine
Hobbing machines are extremely versatile pieces of equipment in the world of metalworking. You can find hobbing machines in a variety of sizes and shapes based on your business' needs. If you need to cut longer metal pieces a horizontal gear hobbing machine is just what you need. From splines to sprockets a horizontal gear hobbing machine is a multifunctional tool which will enhance the productivity of any business. Look for your next horizontal grinding machine and more at LagerMaschinen.
Save time and money by investing in used machinery
LagerMaschinen is your one-stop destination for all your machinery needs. Buying used machines such as a horizontal gear hobbing machine is a great way to save money without sacrificing quality. Shopping for used machinery online allows you to save time and money. Search for machines by location price or brand and find the perfect machine for your business from the comfort of your home or office. Whether you're in the market for a horizontal gear hobbing machine or any other equipment you can find it easily at LagerMaschinen.
Used broaching machines and more at LagerMaschinen
Broaching machines are efficient and affordable
Broaching machines are crucial to the machining of metals. They are used to make uniquely shaped holes, such as key holes. Broaching machines are most commonly subdivided into vertical and horizontal models, the former being the more favoured of the two as it takes up much less space in a workshop. Used broaching machines are known not only for their precision cutting, but also for their efficiency. Investing in used machines doesn't mean sacrificing quality. When shopping for your next broaching machines, check out LagerMaschinen.
Wire drawing machines are a great investment
Wire drawing machines are another key piece of equipment in the field of metalworking. As the name indicates, wire drawing machines are used to produce wires of varying thicknesses. Wire drawing machines can also be used to produce wires of glass, an important component of the fibre optics industry. Wire drawing machines are essential for enhancing the tensile strength of wires. Investing in used wire drawing machines provides you with the same high quality equipment at a fraction of the cost of buying new.
Slotting machines for all possible situations
Slotting machines are used to create slots in a variety of materials, like metals and plastics. Slotting machines employ a die to remove material in a specific shape. They are efficient, reliable and relatively small in comparison with other industrial cutting or stamping machines. If you're in the market for slotting machines or any other equipment for your home workshop or business, why not invest in used machines. LagerMaschinen is the best online marketplace for used machinery, offering customers a hassle-free shopping experience.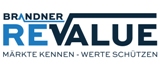 BIC Brandner Ingenieurbüro & ConsultIng
Herzog-Georg-Str. 6
Contact Trader
Machine category
1-St. Karusselldrehmaschine · 2-Ständer - Ziehpresse - Hydraulisc · Anlage · Blechrundbiegemaschine - 4 Walzen · Brennschneidemaschine · Doppelschneckenextruder · Fräsmaschine - Universal · Gießanlagen · Honmaschine - Innen - Vertikal · Karusselldrehmaschine - Einständer · Messsystem · Rohrbiegemaschine · Schwerdrehmaschine · Zahnrad-Abwälzfräsmaschine - horizontal ·