Steenholdt GmbH - Stockist for used machines
Machinelist:
---
Foil Shrinking Machine
Picture
MachineNo
Make
Type
New In
temperature
foil width
capacity
Action
#1119-10311


Quick-View

ZAPPE

VM 44 M
2004
0°C
400mm
kVA
1 colour / units
2 colour / units
letter presses


Used Machines Request / Contact
---
Used Machines Request / Contact
---
Trader Profile: Steenholdt GmbH
---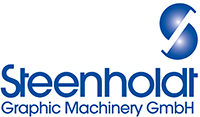 Contact Trader
---
Profile of Trader
Welcome to our homepage!
Looking for second-hand printing machines?
Then this is the place to be as we offer a wide range of
printing machines and a lot more.
The Steenholdt GmbH successfully deals
in offset printing and processing machines, such as Heidelberg, Polar,
Stahl etc. for almost 25 years now. Our mechanics check, clean and
completely recondition all machines in our own garage including a storage
space of 1000 sqm.
Sounds good to you?
Do not hesitate - give us a visit!
Steenholdt GmbH
Veerenkamp 2
21739 Dollern
Germany Fon +49 (0) 41 63 81 48 - 0
Fax +49 (0) 41 63 81 48 15
E-Mail: info (a) steenholdt.de
---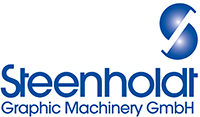 Steenholdt GmbH
Veerenkamp 2
Contact Trader
Steenholdt GmbH
Veerenkamp 2
21739 Dollern
Deutschland
+49 416381480
+49 4163814815
kontakt@steenholdt.de
www.steenholdt.de
Contact person:
---
---
Machine category
1 Farben / Druckwerke · 2 Farben / Druckwerke · Buchdruckmaschinen · CTP · Digitaldruckmaschine · Drahtheftmaschine · Falzmaschinen · Filmbelichter · Filmentwicklungsgerät · Folienschrumpfmaschine · Klammerheftmaschine · Klebebinder · Nummeriereinrichtung · Nut- und Perforiermaschine · Papierbohrmaschine · Plattenentwicklungsgerät · Plattenkopiergerät · Plattenstanze und Plattenabkanter · Rütteltisch · Sammelhefter · Schneidemaschine · Sonstige Geräte und Zubehör · Stapelwender · Staplelift · Zusammtragsysteme ·