Machinelist
SKM Industriemaschinen
---
---
A universal tool room milling machine from LagerMaschinen
A universal tool room milling machine from LagerMaschinen
When searching for used machines for your business the process can be entirely overwhelming. However LagerMaschinen's unique business model helps you find a universal tool room milling machine or any other machine with great ease. LagerMaschinen's online platform allows you to search for the universal tool room milling machine that will best suit your needs. Communicate simply and clearly with buyers before during and after purchasing your used machine. Then utilize LagerMaschinen's unique delivery installation and connection service to avoid logistical problems or technical issues. The machinery purchase process sometimes overwhelming is greatly simplified with LagerMaschinen's comprehensive support network and customer service. Find your next universal tool room milling machine - or any other machine you may need- with LagerMaschinen.
A universal tool room milling machine - ideal for your business.
Whether starting your own business or simply expanding the productivity of your current business industrial machinery is one of the largest investments you'll make. LagerMaschinen allows you to search from the comfort of your own office research brands and models for the features you most need. A universal tool room milling machine used in a wide variety of industrial settings might be the perfect solution for your production line. Universal tool room milling machines are - as the name denotes - universal and their high adaptability makes it a perfect solution for a wide varieties of production fields. Log on to LagerMaschinen today and find your first or next universal tool room milling machine at LagerMaschinen.
Find your next horizontal surface grinding machine online
LagerMaschinen helps you find a horizontal surface grinding machine
In the metalworking field a wide variety of equipment is necessary to ensure the highest quality products. A horizontal surface grinding machine crucial for producing precision pieces. The horizontal spindle of the grinding wheel is ideal for projects that require great attention to detail. The relatively small grinding surface—as compared to vertical grinding wheels—offer the operator a higher level precision. If you're in the market for a horizontal surface grinding machine LagerMaschinen offers quality used machines at a fraction of the price of new ones.
Used precision metalworking equipment at your fingertips
Surface grinding is an abrasive process used to create smooth flat surfaces on metals and other materials. There are many surface grinders on the market and finding the right one to suit your needs may feel overwhelming. If you require a high level of precision and detail in your work a horizontal surface grinding machine may be the best choice for you. Most grinding machines nowadays are operated using Computer Numerical Control (CNC) although manually controlled versions are available. To get the equipment you need at a price you can afford try LagerMaschinen for a wide array of used machinery.
Find used machinery quickly and easily LagerMaschinen
You can keep your business running smoothly by investing in both reliable and affordable equipment. At LagerMaschinen you can search for equipment based on specific needs price or location making it an efficient and painless shopping experience. Buying used equipment such as a horizontal surface grinding machine online is an excellent option for those looking to get the most for their time and money.
Find the best deal on a band saw at LagerMaschinen
Your new band saw is waiting for you at LagerMaschinen
The term 'band saw' refers to a large range of products with a broad spectrum of functions. Depending on the blade in use band saws can be used for precise and detailed cutting as well as mass chopping and ripping. The multi-functional nature of the band saw makes it a great investment for businesses as one machine can meet a wide variety of needs. If you're in the market for a used band saw check out the great variety available at LagerMaschinen.
Band saws offer versatility efficiency and accuracy
Band saws have many advantages over other types of cutting methods. Since a band saw can be powered in a variety of ways including wind and steam power they can be utilized in green environmentally conscious manufacturing. Band saws are suited to cutting metal wood and other materials making them versatile and functional. Depending on the blade size a band saw can do both precision cutting and mass chopping. Find the best used band saws at LagerMaschinen!
Make the most of your money and time with a trip to LagerMaschinen
Investing in used machinery is a smart move for anyone looking to minimize cost and hassle. Used machines offer a high level of quality without cutting deeply into your budget. LagerMaschinen is the ideal forum for shopping for used equipment such as a band saw. The user-friendly interface makes the browsing and buying process a breeze. Shop by location specific need or price and find the perfect band saw or other machine for your needs!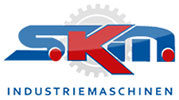 SKM IndustriemaschInen
Röntgenstr. 3
Contact Trader
Machine category
3-Walzen - Blechbiegemaschine · Absauggerät · Aufspannplatte · Bandsäge · Blechbiegemaschine - 3 Walzen · Doppel-Gehrungsäge · Drahterodiermaschine · Flachschleifmaschine - Horizontal · Gewindeschneidmaschine · Hydraulische - Abkantpresse · Kaltkreissäge · Kolbenkompressor · Kältetrockner · Nietmaschine · Plandrehmaschine · Profil- Ring- Biegemaschine · Profilstanzanlage · Regalsysteme · Rohrbiegemaschine · Rundtisch - Universal · Schraubstock · Schubladenschränke · Schweißdrehtisch · Schweißdrehtisch - rund · Sicken- und Bördelmaschine · Spindelpresse · Spiralbohrerschleifmaschine · Tafelschere - mechanisch · Teilapparat · Werkbänke · Werkstattpressen - hydraulisch · Werkzeugaufnahme · Werkzeugfräsmaschine - Universal · Werkzeugschränke · Werkzeugwagen ·