Machinelist
SCHMITT REINHOLD GMBH Maschinen und Anlagen für BÄNDER
---
---
Roll grinders and more await you at LagerMaschinen
Roll grinders ensure high quality sheet metal
Roll grinders play a crucial role in the finishing process of sheet metals. Although often used in steel rolling they can be used on a variety of heavy metals and alloys. Roll grinders have a critical function in a large number of industries including the automotive and paper production sectors. Although the machines themselves appear bulky roll grinders are actually capable of a huge level of precision when it comes to the end products they create. Shop for your next roll grinder at LagerMaschinen.
Find precision metalworking equipment at LagerMaschinen
Roll grinding is just one part of the process of sheet metal production. As on of the final steps however it is of utmost importance that roll grinders function at optimum levels with minimal room for error. Roll grinders are responsible for achieving the desired quality and thickness of the end product. The level of precision they are capable of achieving is not visible to the naked eye as it is a question of millimetres in difference but should not be underestimated in any case.
Find the best used equipment at LagerMaschinen
Roll grinders tend to have quite large dimensions. Buying such massive equipment for your business is an investment worth considering carefully as the cost can be high. In order to maximize your budget and your time why not buy used roll grinders? LagerMaschinen is your best source for used equipment like roll grinders. You can shop from the comfort of your home or office sorting results by price dimensions or location. It's a smart business decision!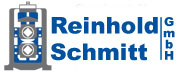 Schmitt ReInhold GmbH MaschInen Und Anlagen Für Bänder, Bleche, Rohre Und Profile
Obernahmerstr. 74
Contact Trader
Schmitt ReInhold GmbH MaschInen Und Anlagen Für Bänder, Bleche, Rohre Und Profile
Obernahmerstr. 74
58119 Hagen-Hohenlimburg
Deutschland
+49 (0)2334 4847
+49 (0)2334 4840
info@reinhold-schmitt.de
http://www.reinhold-schmitt.de
Contact person:
---
---
Machine category
Abwickelhaspel · Analysegerät · Aufwickelhaspel · Bandoberflächen - Bearbeitungsanlage · Beizlinie · Besäumschere · Bremsgerüst · Bundhubwagen · Bundöffner/Treiber · Drehkreuz · Glühanlage · Gummierte Auswerferringe · Kaltbandwalzwerke · Kantenbearbeitungsanlage · Längs- und Querteilanlage · Längsteilanlage · Papierwickler · Profilieranlage · Profilstahlschere · Quarto - Walzwerk · Querteilanlage · Querteilschere · Richtmaschine · Rohrschweißanlagen · Scherenmesser · Scherenständer-Wechselständer · Schneidzentrum · Schopfschere · Schrottschneider · Schrottwickler · Schweißanlage · Späneförderer · Tafelschere - hydraulisch · Umwickelanlage · Verpackungs (Binde) Linie · Walzenschleifmaschine · Walzgerüste · Walzwerk - Duo · Zugprüfmaschine ·