Machinelist
HWM Werkzeugmaschinen GmbH
---
---
Get a used horizontal machining center from LagerMaschinen.
LagerMaschinen can provide you with a used horizontal machining center.
A horizontal machining center is a machining tool used to machine materials such as metal and wood. In contrast to a vertical machining center the cutter on a horizontal machining center is oriented horizontally meaning the machine will cut horizontally. Furthermore the cutters are not stationary one can move the cutters along a radius giving you more flexibility with your machining. Some variations of the horizontal machining center include a table that rotates as well giving you universal pivoting while you are working. These machines come in all sizes from small tabletop machines to machines the size of a large room. Many also work with computer numerical control (CNC) while others are operated manually or mechanically. Regardless of the type of horizontal machining center you need LagerMaschinen is sure to have a machine that safely satisfies your needs.
LagerMaschinen guarantees quality used machines for all your needs.
Your company may have a number of reasons to purchase a horizontal machining center: these machines can be used to cut grooves in materials to create contours and puncture holes. If your business involves machining in any form a horizontal machining center is an essential part of your equipment. However the cost of new machines can sometimes be prohibitive in particular for small and medium-sized companies. LagerMaschinen has a worldwide network and ensures that its used machines meet rigorous standards so that you do not lose quality. Buy a used horizontal machining center from LagerMaschinen and rest assured that you have a quality product.
Inclined bed type CNC lathes from LagerMaschinen
Inclined bed type CNC lathes from LagerMaschinen
Whether starting your own business or expanding your manufacturing profile purchasing a used machine can be kind on your budget as well as allowing for networking with colleagues in the area. Using LagerMaschinen's unique business solutions find one of our many inclined bed type CNC lathes that is best suited to your needs. Search by price brand model or geographical location. Next LagerMaschinen's delivery and installation service will ensure your machine makes it to the production floor without any problems. Our many inclined bed type CNC lathes offer a variety of features and components and the LagerMaschinen customer service is available should you have any questions or concerns about your used machine. With any one of our inclined bed type CNC lathes you'll surely start or expand your business in the wisest and most efficient way. Get started on LagerMaschinen today.
Find a variety of inclined bed type CNC lathes on LagerMaschinen
Inclined bed type CNC lathes are an asset to a wide variety of manufacturing industries and as such might be the next logical step for your new or expanding business. When purchasing one or multiple inclined bed type CNC lathes - or any other machine for that matter - its important to know precisely what you're purchasing. With LagerMaschinen you can search a wide variety of models and components to precisely match your wants and needs: manual or CNC one or multiple axes and other features. By purchasing one of LagerMaschinen's inclined bed type CNC lathes you'll surely be making an investment for the life of your business.
Your next vertical milling machine from LagerMaschinen
Efficiency at hand with a vertical milling machine
A vertical milling machine is a crucial piece of equipment for the machining of solid materials. Milling machines are capable of performing a wide variety of tasks both simple and complex. From planing and drilling to contouring a vertical milling machine is essential for optimizing the efficiency of your business or home workshop. Shop for the vertical milling machine best suited to your individual needs at LagerMaschinen the ideal platform for finding used machinery in your area and price range.
LagerMaschinen: your home for vertical milling machines
Milling machines are differentiated by the orientation of the main spindle. A vertical milling machine employs a vertically oriented spindle and is generally considered one of the most versatile varieties. The machine can be manually operated or set to function using CNC (Computer Numerical Control). Further subcategories of vertical milling machines are the turret and bed style machines. Although the turret machine offers the most versatility the bed style vertical milling machine is best suited to larger scale machining projects.
Show your business acumen by buying used machinery
LagerMaschinen is an ideal destination for those looking to make the most of their time and money. This site enables users to search for the best used machinery to suit their individual needs or those of their business. Finding equipment such as a vertical milling machine based on price or location couldn't be easier on LagerMaschinen's user-friendly site. Whether you're in the market for a vertical milling machine or any other piece of equipment you can find it here quickly and easily.
Find used measuring equipment and more at LagerMaschinen
Find the best in used machines at LagerMaschinen
The term 'measuring equipment' can refer to a range of different tools used to collect a diverse range of data. Conventional measuring equipment provides information about height, weight, distance, etc., while more sophisticated tools can be used to determine 3D dimensions, density, rigidity, smoothness and so on. Measuring equipment is also critical to a huge range of sectors from the automotive industry to the pharmaceutical manufacturing, from agriculture to construction. Find the best used measuring equipment at LagerMaschinen.
Measuring machines for every possible need
If you're in the market for industrial measuring equipment, you've come to the right place at LagerMaschinen. No matter what industry you specialize in, you'll be able to browse for measuring equipment to suit your specific business needs. In the field of metalworking, find used machines to measure the density, tensile strength or smoothness of your products. You can collect accurate data about structural dimensions if you work in the construction industry. Used machines are a great investment for anyone looking to save money without sacrificing quality.
Shopping online is a smart way to save time and money
Shopping online for used machines is the way of the future for industry professionals, business owners and home hobbyists alike. The days of spending endless hours on hold, sifting through hundreds of catalogues or travelling great distances to meet with sellers is a thing of the past. When you use LagerMaschinen's user-friendly interface, you guarantee yourself a hassle-free shopping experience. Sort results by price, location or model and find the best measuring equipment and more for your specific needs. It's never been easier.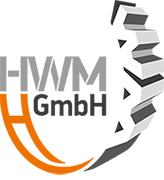 HWM WerkzeugmaschInen GmbH
Vinckestraße 37
Contact Trader
Machine category
Bearbeitungszentrum - Horizontal · CNC Drehmaschine · CNC Drehmaschine - Schrägbettmaschine · Fräsmaschine - Universal · Fräsmaschine - Vertikal · Universal-Fräs- und Bohrmaschine · Vertikaldrehmaschine ·