Machinelist
Glaub Werkzeugmaschinen GmbH
---
---
CNC Lathes provide accuracy for the most important projects.
CNC Lathes guarantee complete accuracy and uniform results.
When mass-producing a tool part or complete product absolute accuracy is key. With Computer Numerical Control - CNC - accuracy is now guaranteed and no longer dependent on human control. CNC lathes have replaced conventional lathes in the last few years particularly regarding products where measurements must be absolutely uniform as a matter of safety. Exact specifications and measurements are loaded into the machine as a data file and after a trial run pieces are cut with complete precision while under the supervision of a CNC lathe operator. In this way CNC lathes are guaranteed to last for many years as the heavy physical strain put on normal lathe machines is not the case here. CNC lathes can be extremely expensive when bought new but now with LagerMaschinen you can still outfit your business with a CNC lathe without overstepping your company budget.
Purchase a used CNC lathe with LagerMaschinen
LagerMaschinen has developed several features in the last few years designed to optimize your purchasing experience. Its online platform cross-references used machines based on location specifications and price. Communicate with current owners and experts in your field to find the best used CNC lathes for your business needs. Additionally LagerMaschinen's delivery and installation services will save you time money and frustration. LagerMaschinen prides itself on providing a practical and affordable business solution for businesses that need to find reliable used machinery. Find the perfect used CNC lathes today with LagerMaschinen.
Buy your used vertical machining center from LagerMaschinen.
A vertical machining center from LagerMaschinen is just what you need.
A vertical machining center is a tool used in machine shops. As its name indicates the cutters on this machine are vertically oriented. The vertical machining center is ideal for work that involves cutting on one plane or diesinking which is the process of making moulds amongst other things. This type of machining center can be manually or automatically operated. Since the mid 1900s many companies employ a CNC machining center to improve precision. The vertical machining center comes in a wide variety of sizes from small machines that are perfect for hobby machinists to massive machines that fill a room. Regardless of the size machine you need you can be sure to find just the vertical machining center you are looking for at LagerMaschinen.
LagerMaschinen provides quality machines at bargain prices.
For many companies – in particular small and new companies - the price of a new vertical machining center can be a burden. Companies involved in milling and machining can trust in LagerMaschinen's extensive network of experts and professionals: the vertical machine center fulfills rigorous standards ensuring the highest quality possible at a price cheaper that that of a new machine. Businesses involved in moulding and casting need to be sure that their equipment meets safety requirements for materials and operators alike to ensure the best results on the job. With LagerMaschinen by your side you can work with your vertical machining center knowing you have the quality you need at the price you want.
A CNC Turning and Milling Center from LagerMaschinen
A CNC turning and milling center from LagerMaschinen - good for business
A CNC turning and milling center from LagerMaschinen will certainly be a great advantage to your small or medium-sized business. Choose from a CNC turning and milling center that fits your needs exactly. A CNC turning and milling center uses either one of multiple axes to calibrate and work wood metal or other hard materials. When purchasing a CNC turning and milling center from LagerMaschinen you'll be able to ensure quality control as well as to speak directly with sellers. Let LagerMaschinen's qualified experts assist you in your search for your next business machine.
CNC turning and milling center from LagerMaschinen
A CNC turning and milling center (also known as a lathe) can be used for many different purposes. No matter what your end product a CNC turning and milling center from LagerMaschinen is just what you need. Used machines are more economically viable as well as kinder to the environment. A CNC turning and milling center from LagerMaschinen could be the logical solution for your production concerns. By purchasing your CNC turning and milling center through LagerMaschinen and its team of experts and professionals you'll not only find precisely what you're looking for but will also ensure that it lasts for a lifetime.
CNC turning and milling center - the most logical choice
No matter what type of CNC turning and milling center you're looking for LagerMaschinen has what you need. Log on create and account and start shopping at LagerMaschinen today.
Your next vertical milling machine from LagerMaschinen
Efficiency at hand with a vertical milling machine
A vertical milling machine is a crucial piece of equipment for the machining of solid materials. Milling machines are capable of performing a wide variety of tasks both simple and complex. From planing and drilling to contouring a vertical milling machine is essential for optimizing the efficiency of your business or home workshop. Shop for the vertical milling machine best suited to your individual needs at LagerMaschinen the ideal platform for finding used machinery in your area and price range.
LagerMaschinen: your home for vertical milling machines
Milling machines are differentiated by the orientation of the main spindle. A vertical milling machine employs a vertically oriented spindle and is generally considered one of the most versatile varieties. The machine can be manually operated or set to function using CNC (Computer Numerical Control). Further subcategories of vertical milling machines are the turret and bed style machines. Although the turret machine offers the most versatility the bed style vertical milling machine is best suited to larger scale machining projects.
Show your business acumen by buying used machinery
LagerMaschinen is an ideal destination for those looking to make the most of their time and money. This site enables users to search for the best used machinery to suit their individual needs or those of their business. Finding equipment such as a vertical milling machine based on price or location couldn't be easier on LagerMaschinen's user-friendly site. Whether you're in the market for a vertical milling machine or any other piece of equipment you can find it here quickly and easily.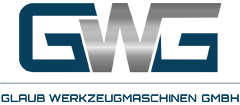 Glaub WerkzeugmaschInen GmbH
Industriestraße 36
Contact Trader
Machine category
· Bearbeitungszentrum · Bearbeitungszentrum 5 Achs · Bearbeitungszentrum - Horizontal · Bearbeitungszentrum - Universal · Bearbeitungszentrum - Vertikal · CNC Dreh- und Fräszentrum · CNC Drehmaschine · Drehmaschine-konventionell-elektronisch · Fräsmaschine - Vertikal · Verpackungs (Binde) Linie · Werkzeugschleifmaschine ·