Machinelist
GROSS WERKZEUGMASCHINEN GmbH
---
---
Buy your used vertical machining center from LagerMaschinen.
A vertical machining center from LagerMaschinen is just what you need.
A vertical machining center is a tool used in machine shops. As its name indicates the cutters on this machine are vertically oriented. The vertical machining center is ideal for work that involves cutting on one plane or diesinking which is the process of making moulds amongst other things. This type of machining center can be manually or automatically operated. Since the mid 1900s many companies employ a CNC machining center to improve precision. The vertical machining center comes in a wide variety of sizes from small machines that are perfect for hobby machinists to massive machines that fill a room. Regardless of the size machine you need you can be sure to find just the vertical machining center you are looking for at LagerMaschinen.
LagerMaschinen provides quality machines at bargain prices.
For many companies – in particular small and new companies - the price of a new vertical machining center can be a burden. Companies involved in milling and machining can trust in LagerMaschinen's extensive network of experts and professionals: the vertical machine center fulfills rigorous standards ensuring the highest quality possible at a price cheaper that that of a new machine. Businesses involved in moulding and casting need to be sure that their equipment meets safety requirements for materials and operators alike to ensure the best results on the job. With LagerMaschinen by your side you can work with your vertical machining center knowing you have the quality you need at the price you want.
Find used Center lathes with LagerMaschinen
Find Used center lathes with LagerMaschinen
Lathes are used to uniformly sand cut or etch various materials on an axis. While there are many types of lathes available center lathes are the typical lathes used for woodworking and metalwork. Lathes can create anything from classical things like chairs and candlesticks to modern parts that are carefully crafted with electronic Computerized Numerical Control - CNC - precision. Center lathes are used in a variety of production processes and are in high demand as a result. You can find the perfect used machine that exactly fits your needs and your budget - with LagerMaschinen. Buying a used center lathe can increase productivity and ultimately the bottom line of your business without breaking the bank.
Used center lathes are a wise choice for your business.
Center lathes of all shapes and sizes are available but the price of purchasing these machines new can be prohibitive to new businesses and small businesses alike. By purchasing the center lathe you need used you can save yourself not only time and ultimately money but you can also save yourself the confusion of buying a machine new without much assistance. LagerMaschinen's online platform connects buyers and sellers in a way that is most beneficial for all. Buyers can consult with sellers about the nature and condition of their machine and sellers can find the most appropriate buyer for their used machine. Additionally LagerMaschinen's delivery and installation services will assure that you can start production as soon as possible. Get started finding your perfect used center lathe with LagerMaschinen today.
Cycle controlled Lathe from LagerMaschinen
Cycle controlled Lathe from LagerMaschinen
In the world of business and production management the cycle controlled lathe draws from several other instruments. Lathes are used in modern and classical carpentry as well as modern electrical and metal pipe work. As with any machine it's important to seek advice from top consultants when purchasing such an item. LagerMaschinen's wide selection of the the cycle controlled lathe will certainly make your choices easier. Please visit the website today to get started on LagerMaschinen.
LagerMaschinen provides everything you need.
LagerMaschinen's wide array of services offers its clients many opportunities. For instance you can have your new-but-used used machine correctly installed and connected - both electrically and within the entire computer network - so you can get back to production and production management. With a cycle controlled lathe from LagerMaschinen you'll also have free access to senders and machine experts and be able to ask advice as well as ensure the quality of your machine. LagerMaschinen's wide network in the machining industry means you'll be able to find the exact machine you need around the corner or at least know when you can 'give it a spin'. The cycle controlled lathe from LagerMaschinen - log on today.
A used machine gets you where you want to be.
The cycle controlled lathe from LagerMaschinen will certainly increase your bottom line - whether working in the plastics industry or in metalworks a cycle controlled lathe from LagerMaschinen can raise revenue annually and within the short term. Take advantage of LagerMaschinen's various add-ons such as customized delivery and installation. LagerMaschinen.de's cycle controlled lathe - start looking today.
Find quality heat treatment equipment at LagerMaschinen
The advantages of heat treatment are abundant
Heat treatment is a popular technique for manipulating the properties of metals. Heat treatment can be used to harden or soften metals depending on the desired result. Heat treatment includes both the rapid heating and cooling of metals. The process can be applied not only to metals, but is also used extensively in glass manufacturing. Heat treatment offers a number of advantages, such as increased strength and durability of materials or anti-corrosion protection. For the best deals on heat treatment equipment, check out LagerMaschinen.
Heat treatment offers up numerous benefits
The equipment required to perform heat treatment varies greatly depending on the desired outcome. Industrial furnaces, cooling vats and induction heating systems are among the pieces of machinery used in heat treatment. These items can vary greatly in size as well. Depending on a business' or individual's needs purchasing these items new may not be a viable option. LagerMaschinen offers a solution to this problem. Here you can browse for used heat treatment equipment easily in order to find the best deal for you.
Smart shoppers buy used machines online at LagerMaschinen
Shopping online for used machines has never been easier than at LagerMaschinen. The benefits of buying used machines online are numerous. You not only get the high-quality equipment you demand, you also save yourself both time and money in the process. LagerMaschinen puts Europe's biggest machinery marketplace at your fingertips, allowing you to browse for things like heat treatment equipment and milling machines by location, price or brand name. You can shop anytime, day or night, from the convenience of your home or office.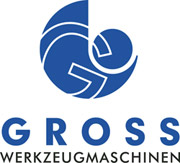 Gross WerkzeugmaschInen GmbH
Strutstraße 17
Contact Trader
Machine category
Bearbeitungszentrum 5 Achs · Bearbeitungszentrum - Vertikal · Drehmaschine - zyklengesteuert · Fräsmaschine - Horizontal · Fräsmaschine-Doppelspindel · Leit- und Zugspindeldrehmaschine · Rundschleifmaschine - Universal · Universal-Fräs- und Bohrmaschine ·