Detlef Jahn e. K. - Stockist for used machines
Machinelist:
---
---
Trader Profile: Detlef Jahn E. K.
---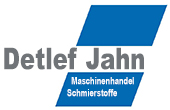 Contact Trader
---
Profile of Trader
You are looking for a perfect CNC machine? Difficult?
Not if you have the right partner. We offer an unrivaled expertise and have decades of experience. As we operate internationally for you, we are sure to find the right machine for you.
We are specialized in automatic lathes, CNC lathes, multi-spindle machines and machining centers.
We conduct our used machines either with us in the hall before, or show you this directly at the customer site during operation.
---
We have the following manufacturers for you:
STAR; CITIZEN; TORNOS; GILDEMEISTER; MANURHIN; TRAUB; INDEX,MEIER; MAZAK; MORI SEIKI; OKUMA; NIIGATA; TOYOTA; HITACHI SEIKI; MITSUI SEIKI; OKK; DAEWOO; MAKINO; MATSUURA; KITAMURA; HÜLLER HILLE; HELLER; EMAG; HESSAPP; BÖHRINGER; SPINNER; EMCO; MONFORTS; NAKAMURA; TAKISAWA; BIGLIA; HECKERT; SCHARMANN; SHW; HERMLE; MIKRON; DMG; MAHO; DECKEL; STAMA; CHIRON; AXA; MATEC; HEDELIUS; SCHIESS; DÖRRIES; WALDRICH; SW; UNION; TOS; BRIDGEPORT; ZAYER; FPT; ANAYAK; MIYANO; FMB; Iemca; LNS; Tsugami; etc.

Detlef Jahn e.K. Maschinenhandel
Gewerbepark 8, 75331 Engelsbrand / Germany
Tel.: +49 (0)7235 97482-0
Fax: +49 (0)7235 97482-24
Mobil: +49 (0)173 6684254a
E-Mail: info(at)langdreher.de

---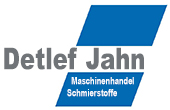 Detlef Jahn E. K.
Gewerbepark 8
Contact Trader
Detlef Jahn E. K.
Gewerbepark 8
75331 - Engelsbrand
Deutschland
+49 (0)7235 974820
+49 (0)7235 9748224
info@langdreher.de
www.langdreher.de
Contact person:
Herr Detlef Jahn +49 (0)7235 974820
---
Wir sind auf CNC-Drehmaschine und Bearbeitungszentren spezialisiert.
In puncto Langdreher bzw. Langdrehautomaten sind wir Ihr Ansprechpartner, wenn es um Star, Citizen, Tornos, Tsugami und andere Fabrikate geht.
---
Machine category
Bearbeitungszentrum - Horizontal · Bohrwerkstisch · CNC Dreh- und Fräszentrum · Drehmaschine - zyklengesteuert · Honmaschine - Außen - Vertikal · Härteofen · Kühlschmierstoff / Kühlmittelemulsion · Langdrehautomat · Leit- und Zugspindeldrehmaschine · Motor · Spannmittel · Stangenzuführung · Transportwagen · Werkzeughalter (angetrieben) · Werkzeugschleifmaschine - Universal ·