Machinelist
AS Maschinenhandel
---
---
CNC Lathes provide accuracy for the most important projects.
CNC Lathes guarantee complete accuracy and uniform results.
When mass-producing a tool part or complete product absolute accuracy is key. With Computer Numerical Control - CNC - accuracy is now guaranteed and no longer dependent on human control. CNC lathes have replaced conventional lathes in the last few years particularly regarding products where measurements must be absolutely uniform as a matter of safety. Exact specifications and measurements are loaded into the machine as a data file and after a trial run pieces are cut with complete precision while under the supervision of a CNC lathe operator. In this way CNC lathes are guaranteed to last for many years as the heavy physical strain put on normal lathe machines is not the case here. CNC lathes can be extremely expensive when bought new but now with LagerMaschinen you can still outfit your business with a CNC lathe without overstepping your company budget.
Purchase a used CNC lathe with LagerMaschinen
LagerMaschinen has developed several features in the last few years designed to optimize your purchasing experience. Its online platform cross-references used machines based on location specifications and price. Communicate with current owners and experts in your field to find the best used CNC lathes for your business needs. Additionally LagerMaschinen's delivery and installation services will save you time money and frustration. LagerMaschinen prides itself on providing a practical and affordable business solution for businesses that need to find reliable used machinery. Find the perfect used CNC lathes today with LagerMaschinen.
Cycle controlled Lathe from LagerMaschinen
Cycle controlled Lathe from LagerMaschinen
In the world of business and production management the cycle controlled lathe draws from several other instruments. Lathes are used in modern and classical carpentry as well as modern electrical and metal pipe work. As with any machine it's important to seek advice from top consultants when purchasing such an item. LagerMaschinen's wide selection of the the cycle controlled lathe will certainly make your choices easier. Please visit the website today to get started on LagerMaschinen.
LagerMaschinen provides everything you need.
LagerMaschinen's wide array of services offers its clients many opportunities. For instance you can have your new-but-used used machine correctly installed and connected - both electrically and within the entire computer network - so you can get back to production and production management. With a cycle controlled lathe from LagerMaschinen you'll also have free access to senders and machine experts and be able to ask advice as well as ensure the quality of your machine. LagerMaschinen's wide network in the machining industry means you'll be able to find the exact machine you need around the corner or at least know when you can 'give it a spin'. The cycle controlled lathe from LagerMaschinen - log on today.
A used machine gets you where you want to be.
The cycle controlled lathe from LagerMaschinen will certainly increase your bottom line - whether working in the plastics industry or in metalworks a cycle controlled lathe from LagerMaschinen can raise revenue annually and within the short term. Take advantage of LagerMaschinen's various add-ons such as customized delivery and installation. LagerMaschinen.de's cycle controlled lathe - start looking today.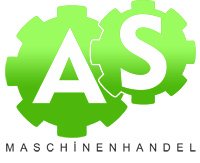 AS MaschInenhandel
Welserstr. 10e
Contact Trader
Machine category
Bearbeitungszentrum - Vertikal · Bettfräsmaschine - Universal · Bohrwerkstisch · CNC Drehmaschine · Drehmaschine - zyklengesteuert · Drehmaschine-konventionell-elektronisch · Flachschleifmaschine · Flachschleifmaschine - Vertikal · Fräsmaschine - Universal · Fräsmaschine - Vertikal · Honmaschine - Innen - Horizontal · Kopfdrehbank · Plandrehmaschine · Plattenbohrwerk - Horizontal · Portal - Bearbeitungszentrum · Rundschleifmaschine - Universal · Tischbohrwerk · Universal-Fräs- und Bohrmaschine ·