Woodworking
Machinelist: Woodworking
---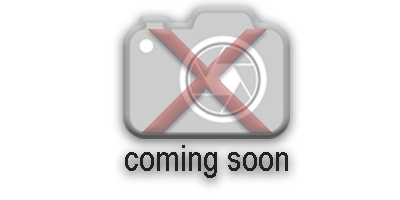 ---

Karl Günter Wirths GmbH
Scharpenberger Strasse 96-98
58256 Ennepetal
Deutschland

---

02333-79050
02333-790555
sales@wirths.net
www.wirths.net
#1041-26725

·

Belt sander
JOHANNSEN - T88-K

- - 1978 -
Technical details
Table dimensions
3000 x 1000
mm︱throat
1000
mm︱motor power
7,5
kw︱sanding belt measurements
7800 x 150
mm︱stroke of moving table
300
mm︱working length
2600
mm︱Working width
150
mm︱Length of sanding paper
7800
mm︱Dust suction hood
180
mm︱total power requirement
9,8
kW︱
---
---
Trader Profile: Karl Günter Wirths GmbH
---

Contact Trader
Karl Günter Wirths GmbH
Scharpenberger Strasse 96-98
58256 Ennepetal
Deutschland
02333-79050">02333-79050
02333-790555
sales@wirths.net
www.wirths.net
---
Profile of Trader
About us - Wirths GmbH in Ennepetal
.Karl G. Wirths founded the company in 1956 as a mechanical workshop. 1961 he developed a die shop for pressing and forming dies. In that time 30 employees were working as die makers in the work shop.

Parallel Karl G. Wirths started a shop for refurbishment of machine tools. That was also the start for the machine tool business.

The die shop was closed 1972 but the machine tool business was developed.

In 1972 the first stock was erected. Up to now buildings with up to 50 t crane capacity.

In that stock we always keep approx. 250 machines.

We are not focused on a one time business but on a long term business relative with our domestic customers and customers from all places around the world.

Contact us
Karl Günter Wirths GmbH
Scharpenberger Str. 96-98
D-58256 Ennepetal / Germany
---
The best used woodworking machines are at LagerMaschinen
Find used woodworking machines and more at LagerMaschinen
At LagerMaschinen you can find everything you need in the area of woodworking. From small scale equipment for your home workshop to large industrial machinery for your business LagerMaschinen allows you to search for used woodworking machines by price model or location so you can find the best used machines for your needs. If you're in the market for used woodworking machines browse comfortably and conveniently from your home or office and save yourself time and money.
Buying used machines makes the most of your budget
Woodworking has stood the test of time as both a beloved pastime and profession. Although some of the tools involved - such as lathes - have changed very little throughout history many innovative machines have made their way into the field of woodworking. Keeping up-to-date with current tools and technology can be expensive but if you invest in used woodworking machines you can make the most of your budget. Check out LagerMaschinen's exceptional selection of used machines when you're shopping for your next piece of equipment.
Shopping at LagerMaschinen is a smart choice
If you're looking for a way to take the hassle out of the machine shopping experience why not browse for your next used machines online? You can use LagerMaschinen's handy search filters to find used woodworking machines and more based on price or location. You can find the best fit for personal or business needs and save yourself time and money. Find the best in used woodworking machinery and other industrial equipment quickly and easily at LagerMaschinen.

Karl Günter Wirths GmbH
Scharpenberger Strasse 96-98
Contact Trader
Karl Günter Wirths GmbH
Scharpenberger Strasse 96-98
58256 Ennepetal
Deutschland
02333-79050
02333-790555
sales@wirths.net
www.wirths.net
Contact person:
---
ACHTUNG: NEUE FAX Nr. 02333 790555
---
Machine category
Abkantpresse - hydraulisch · Anreißplatte · Aufspannplatte · Bandschleifmaschine · Bandsäge - horizontal · Bandsäge - Vertikal · Bearbeitungszentrum 5 Achs · Bearbeitungszentrum - Universal · Bearbeitungszentrum - Vertikal · Bohrwerkstisch · Bügelsäge · Bügelsäge - Automatisch · CNC Drehmaschine · Doppelständerpresse - Hydraulisch · Doppelständerziehpresse - Hydraulisch · Drehmaschine - zyklengesteuert · Dreiwalzen - Blechbiegemaschine · Einständerexzenterpresse · Einständerpresse - Hydraulisch · Endenbearbeitungsmaschine · Flachschleifmaschine - Horizontal · Fräsmaschine - Universal · Gabelstapler · Handhebel-Schere · Innenschleifmaschine · Karusselldrehmaschine - Einständer · Kreissäge - Automatisch · Mechanikerdrehbank · Messmaschine · Plan- und Spitzendrehbank · Plattenfeld · Pneumatische Presse · Profil- Ring- Biegemaschine · Querteilanlage · Radialbohrmaschine · Richtmaschine · Richtplatte · Richtpresse - Einständer · Rohrbiegemaschine · Rundschleifmaschine · Rundtisch-Bohrungs-Schleifmaschine · Schleifbock · Schwenkbiegemaschine · Senkerodiermaschine · Spindelpresse · Spitzendrehmaschine · Stangenzuführung · Stanzautomat-Doppelständer · Säulenbohrmaschine · Tafelschere - hydraulisch · Werkzeug Voreinstellgerät · Zahnrad-Abwälzfräsmaschine - vertikal · Zahnradstossmaschine ·