Hacksaw
Machinelist: Hacksaw
---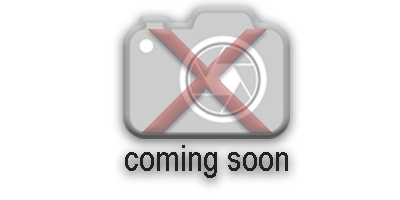 ---

Karl Günter Wirths GmbH
Scharpenberger Strasse 96-98
58256 Ennepetal
Deutschland

---

02333-79050
02333-790555
sales@wirths.net
www.wirths.net
#1041-16059

·

Hacksaw
BULMAK - OH 253

- - 1985 -
Technical details
cutting diameter
280
mm︱band length
450
mm︱stroke
500
mm︱mitre joint cuts -/+ degrees
0-45
°︱cutting speed
10-32
m/min︱weight of the machine ca.
0,5
t︱total power requirement
2,2
kW︱range L-W-H
600 x 900 x 1600
mm︱
---
---

Karl Günter Wirths GmbH
Scharpenberger Strasse 96-98
58256 Ennepetal
Deutschland

---

02333-79050
02333-790555
sales@wirths.net
www.wirths.net
#1041-16083

·

Hacksaw
BEHRINGER - HSA-260

- - 1983 -
Technical details
cutting diameter
260
mm︱band length
420
mm︱stroke
280
mm︱cutting speed
16/22/31/45
m/min︱weight of the machine ca.
500
kg︱total power requirement
3
HP (PS)︱no. of strokes
40/57/80/115
Hub/min︱range L-W-H
1900 x 1800 x 1400
mm︱feed in one step
600
mm︱
---
---
Trader Profile: Karl Günter Wirths GmbH
---

Contact Trader
Karl Günter Wirths GmbH
Scharpenberger Strasse 96-98
58256 Ennepetal
Deutschland
02333-79050">02333-79050
02333-790555
sales@wirths.net
www.wirths.net
---
Profile of Trader
About us - Wirths GmbH in Ennepetal
.Karl G. Wirths founded the company in 1956 as a mechanical workshop. 1961 he developed a die shop for pressing and forming dies. In that time 30 employees were working as die makers in the work shop.

Parallel Karl G. Wirths started a shop for refurbishment of machine tools. That was also the start for the machine tool business.

The die shop was closed 1972 but the machine tool business was developed.

In 1972 the first stock was erected. Up to now buildings with up to 50 t crane capacity.

In that stock we always keep approx. 250 machines.

We are not focused on a one time business but on a long term business relative with our domestic customers and customers from all places around the world.

Contact us
Karl Günter Wirths GmbH
Scharpenberger Str. 96-98
D-58256 Ennepetal / Germany
---

Karl Günter Wirths GmbH
Scharpenberger Strasse 96-98
Contact Trader
Karl Günter Wirths GmbH
Scharpenberger Strasse 96-98
58256 Ennepetal
Deutschland
02333-79050
02333-790555
sales@wirths.net
www.wirths.net
Contact person:
---
ACHTUNG: NEUE FAX Nr. 02333 790555
---
Machine category
Abkantpresse - hydraulisch · Anreißplatte · Aufspannplatte · Bandschleifmaschine · Bandsäge - horizontal · Bandsäge - Vertikal · Bearbeitungszentrum 5 Achs · Bearbeitungszentrum - Universal · Bearbeitungszentrum - Vertikal · Bohrwerkstisch · Bügelsäge · Bügelsäge - Automatisch · CNC Drehmaschine · Doppelständerpresse - Hydraulisch · Doppelständerziehpresse - Hydraulisch · Drehmaschine - zyklengesteuert · Dreiwalzen - Blechbiegemaschine · Einständerexzenterpresse · Einständerpresse - Hydraulisch · Endenbearbeitungsmaschine · Flachschleifmaschine - Horizontal · Fräsmaschine - Universal · Gabelstapler · Handhebel-Schere · Innenschleifmaschine · Karusselldrehmaschine - Einständer · Kreissäge - Automatisch · Mechanikerdrehbank · Messmaschine · Plan- und Spitzendrehbank · Plattenfeld · Pneumatische Presse · Profil- Ring- Biegemaschine · Querteilanlage · Radialbohrmaschine · Richtmaschine · Richtplatte · Richtpresse - Einständer · Rohrbiegemaschine · Rundschleifmaschine · Rundtisch-Bohrungs-Schleifmaschine · Schleifbock · Schwenkbiegemaschine · Senkerodiermaschine · Spindelpresse · Spitzendrehmaschine · Stangenzuführung · Stanzautomat-Doppelständer · Säulenbohrmaschine · Tafelschere - hydraulisch · Werkzeug Voreinstellgerät · Zahnrad-Abwälzfräsmaschine - vertikal · Zahnradstossmaschine ·